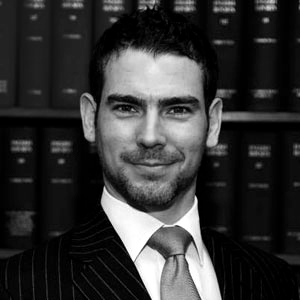 Richard Horton joined the litigation department of the firm in 2007.
Mr. Horton specializes in all areas of labour and employment law (from the drafting of employment contracts and handbooks to litigation for both employees and employers) and in admiralty and maritime issues (in particular, ship arrests and releases, and opinions in respect to Bahamian ship mortgages).
Mr. Horton also regularly advises and represents clients in respect to many aspects of the common law (including defamation (libel and slander), trespass to land, nuisance, conversion, and negligence), the enforcement of foreign judgments in the Bahamas, and contractual disputes.
Mr. Horton completed the Bar Vocational Course at BPP Law School in London, England in 2002 after obtaining a Postgraduate Diploma in Law from the College of Law, London, England in 2001. Mr. Horton was awarded the Jules Thorn Scholarship from the Honourable Society of Middle Temple, and obtained his Bachelor's Degree (Joint Honours) in Philosophy & Theology in 1999 from the University of Durham, England.
Mr. Horton is a British citizen, and a permanent resident of the Bahamas. He is a member of the Bar of England and Wales and a Registered Associate pursuant to the regulations of the Bahamas Bar Association.