CARLENE FARQUHARSON | Partner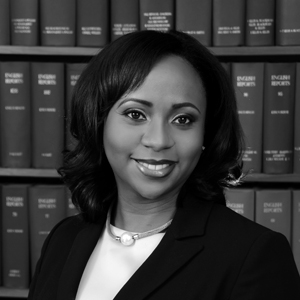 Carlene Farquharson joined AKC in 2006. Ms. Farquharson is responsible for the Abaco office and her practice is focused on commercial law and transactional matters such as conveyancing, mortgages, probate, trusts, and corporate work.
Ms. Farquharson received her Master's Degree in Legal Studies from the University of Bristol, United Kingdom, in July, 2005, and completed the Bar Vocational Course at the University of the West of England in July, 2006. She completed her Bachelor's Degree in Business Administration from Acadia University, Nova Scotia, Canada, in May 2003.
Ms. Farquharson is a member of the Bar of the Commonwealth of The Bahamas, the Bar of England and Wales and the Honourable Society of the Inner Temple.  She is also a member of the Bahamas Association of Compliance Officers.